Gåvekort (Gift card): 750 kr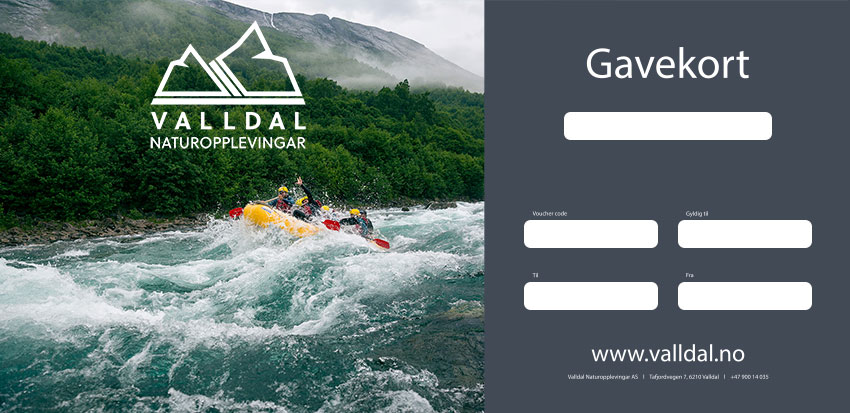 Plats: Valldal, Møre og Romsdal
Gåvekortet er gyldig eit år fra kjøpstidspunkt.

Kan nyttast på alle våra opplevingar. Nyttar mottakar ikkje heile beløpet, kan resterande beløp brukast ved eit seinare høve.
English:
Gift card is valid one year from the purchase date.
It can be used on all our adventures. If full amount is not used, receiver can use the remaining amount at a later time.