Skredkurs (Avalanche course)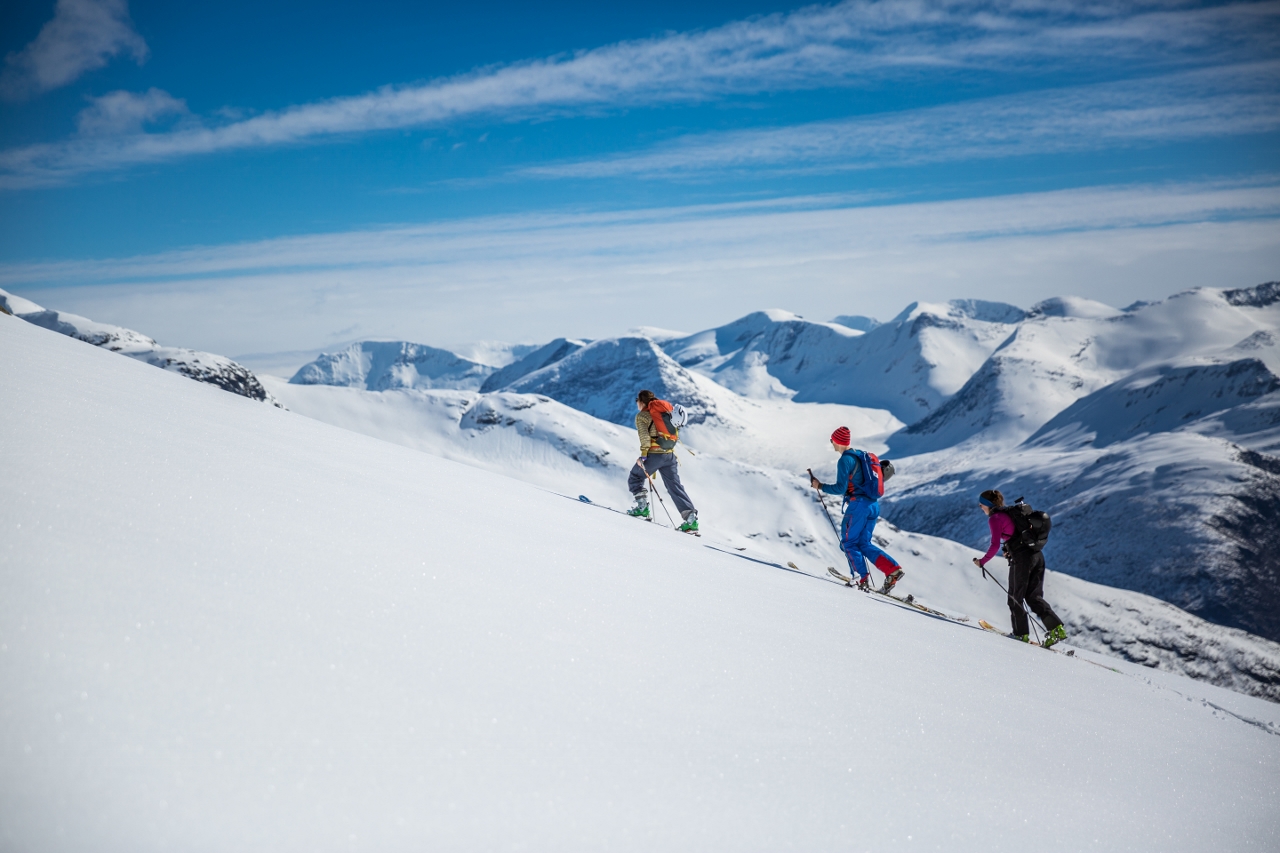 Duration: 2 Days
Location: Valldal, Møre og Romsdal
Bli med på SKREDKURS i Valldal. Målet med dette kurset er å gi deg ein grunnleggande kunnskap om snøskred og korleis ein kan nytte dette for å gjennomføre trygge turar i vinterfjellet.
Kurset er lagt opp for deg som gjerne har gått ein del på topptur før eller kjørt utanfor preparete løyper, men som ynskjer å lære meir inngåande om snøskred. Du må ha stått på alpint / telemark / snowboard tidlegare. Har du ikkje erfaring med topptur eller køyring utanfor preparete løyper anbefalar vi i staden våra TOPPTURKURS.
Antall

Vi må ha minst 2 påmeldte for å arrangere tur. Du kan booke tur selv om dere er færre enn 2 personer, men turen blir ikke bekreftet før det er 2 eller flere deltakere påmeldt. Dette vil bli informert om på e-post så snart minimumsantallet er nådd. Kjøpesum vil ikke bli trukket fra kortet ditt før turen er bekreftet.
Dersom status på din ordre er PENDING betyr det at vi venter på flere påmeldinger før turen bekreftes. Om status på din ordre er CONFIRMED betyr det at vi har nok deltakere og at turen er bekreftet.
Avlysning
Om turen skulle bli avlyst av Valldal Naturopplevingar, enten det er grunnet for få deltakere eller at vær gjør det uforsvarlig å gjennomføre turen vil beløpet for bestillingen bli refundert i sin helhet.
Pris
Pris er avhengig av antall personer i gruppen. Velg antall personer i boksen for din gruppestørrelse og la de andre stå på 0.
English
Join our avalanche course in Valldal. Our goal is to give you basic avalanche knowledge how to safely go ski touring in mountain areas, and at the same time create motivation for future tours on your own.
This is a course for those who have been off-piste skiing or done ski touring before. You need to have experience and be a decent alpine skier/snowboarder. If you don`t have experience from off-piste skiing or ski touring, we would recommend our ski touring course.
Minimum Participants
We must have minimum 2 participants to arrange a trip. It is possible to book trips with less than 2 people, but trips will not be confirmed until there are 2 participants. Email confirmation will be sent as soon as the minimum number is reached. The transaction will not be completed until the trip is confirmed.
If the status of your order is PENDING, it means we are waiting for more entries before confirming the trip. If the status of your order is CONFIRMED we have enough participants and the trip is confirmed.

Cancellation
If trips are cancelled by Valldal Naturopplevingar , either due to extreme weather or too few participants, the cost of the trip will be refunded in full.

Price
Prices depend on the size of your group. Choose the number of participants in the box for your group, and leave the others at 0.